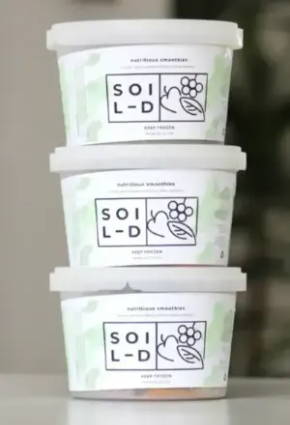 WHOLESOME INGREDIENTS
With a combination of over 15 POWER INGREDIENTS, your body will be thanking you for giving it the fuel it deserves to perform daily tasks at its highest potential.
MACRO NUTRIENT BALANCE
The primary macro nutrients; Protein, Carbs and Fats that make up your diet are not all processed or made equal. Soil-d provides high quality, well-balanced and measured Macros to keep you on track.
MICRONUTRIENT BALANCE
Micros are vitamins and minerals needed by the body. Their impact on a body's health are critical to performing a range of functions. Soil-d smoothies are packed with micro-nutrients straight from their raw source.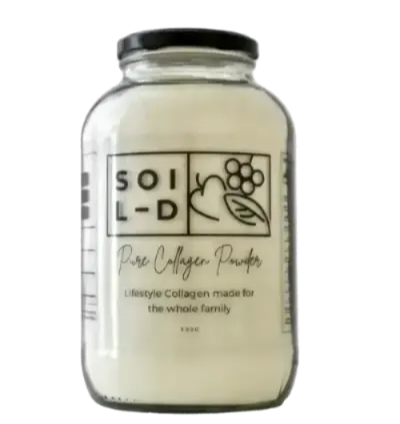 Collagen is a major component of the human body – making up about 30 % of our total body protein. Collagen is crucial for mobile joints stable bones, healthy muscles, strong ligaments and tendons, smooth skin, glossy hair and healthy finger nails.
You can use our collagen in your cereals, smoothies, for adding extra protein to meals or even in your tea and coffee.
Collagen is beneficial for the whole family - from your toddler, to teenager, to adult, to granny & grandpa.
All people experience significant benefits from additional protein in their diet, whether they lead super-athletic or fairly sedentary lifestyles.
---